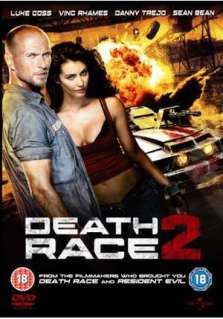 My latest MSN DVD column finds me interviewing Luke Goss and Tanit Phoenix, the stars of the new direct-to-disc actioner "Death Race 2".
I know, I know. It's a throwaway movie, right? But here's the thing — Luke Goss is a really interesting guy, and he's genuinely trying to have a proper movie career. I first interviewed him in 2002 when he came to town with "Blade II", and nine years later he's just as thoughtful and intelligent as he was back then … not to mention fairly pragmatic about his status in the industry.
And though "Death Race 2" is, ultimately, kind of disposable, Goss manages to be pretty good in it. So bear that in mind when you read the interview.