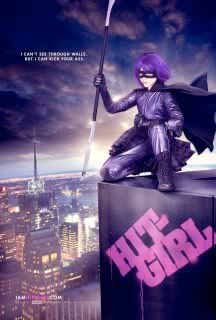 The new issue of NOW features — among other things — my interview with Chloe Grace Moretz, aka Hit Girl, the tiny, foul-mouthed death machine of "Kick-Ass".
If you live in the Toronto area, you may have seen Moretz on the front page of the Star yesterday, accompanied by a headline worrying that she might be too young to be starring in a movie this violent. (Ah, the simple joys of concern trolling.)
Of course, as Peter points out in the piece, her next picture is Matt Reeves' remake of "Let the Right One In". Kid's got stones.
Oh, and if you're interested in my coverage of Sprockets or the Toronto Jewish Film Festival, those are in this week's paper, too. Way less interesting than a thirteen-year-old girl talking about beating people up, though.