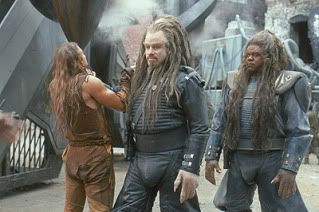 My latest MSN movie gallery uses the arrival of "Youth in Revolt" to explore other adaptations of cult novels. And yes, pretty much everything you'd expect to see in there is in there.
Sadly, as the definitive film version of "A Confederacy of Dunces" — directed by Steven Soderbergh, and starring Patton Oswalt as Ignatius P. Reilly — only exists in my head, I couldn't include it.
Someday, though. Someday.