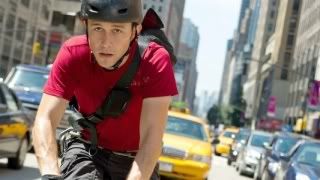 Eleventh-hour reshuffling by not one but two distributors this week means you don't get to see my pieces on either "Bob and the Monster" or "Red Lights". (And I have the sense you'll be lucky to see either one grace a Toronto screen any time soon.)
But all is not lost! There's still my contribution to the August edition of NOW's Hot Summer Guide, and a callback to my April interview with Alison Klayman, director of "Ai Weiwei: Never Sorry", which begins its Toronto commercial run tomorrow.
Oh, and I wrote this MSN Movies gallery about other movies based on the works of Philip K. Dick for our "Total Recall" minisite. Added value!