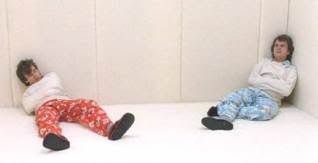 Feeling like crap, mind you, but still alive.
I was holding off on today's post because I figured my latest MSN DVD column would go up sometime this morning, but there's been no movement on that, so instead I'll throw out my latest MSN gallery — a look at Canadian movie comedies, tied to this Friday's release of the second "Trailer Park Boys" movie.
And before anyone brings up "Porky's", the criteria demanded the films be set in Canada, so that one's out.