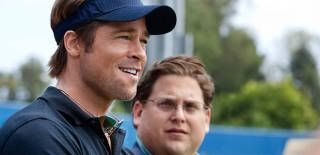 Seriously, did anyone see this coming?
Disney's 3D reissue of "The Lion King" continued to steamroll any and all competition, remaining atop the box-office charts for a second week with a $22.1 million gross. That proved more than enough to beat the $20.6 million take of "Moneyball", which was pegged to win the frame.
Never a studio to miss out on an opportunity, Disney has announced it will extend the "Lion King" run indefinitely. Not bad for a gimmick release that originated to hype the Blu-ray special edition coming out October 4th.
Bet they sell a crapload.